Curriculum
Our curriculum is based around the National Curriculum 2014.
Overview
The national curriculum is a set of subjects and standards used by primary and secondary schools so children learn the same things. It covers what subjects are taught and the standards children should reach in each subject.
Follow this link to the Department of Education website.
Please use the links below to find out what our children will be taught.
Our Curriculum
Please expand the topics below for more information
Aims
Long Term Plan 2023
Click here to view the Long Term Plan for 2023
Curriculum Aims
At Hambleton CE VC Primary, we are committed to providing inspirational and innovative teaching and the highest quality learning experiences for all our pupils, based upon clear Christian principles. We aim to create an environment which promotes a love of learning and empowers our children to become independent, lifelong learners.
Our Christian vision:
We are respectful
We are creative
We are resilient
We are truthful
We work as a team
We are compassionate
Each of these above statements is represented in the 'Wise Owl Song', a song composed the pupils of Hambleton CE VC Primary School.
'Those who trust in the Lord for help will find their strength renewed. They will rise on wings like eagles; they will run and not get weary; they will walk and not grow weak. Their roots will grow down into God's love and keep them strong'. (Isaiah 40:31, Ephesians 3:17) 
The curriculum promotes our common values, whilst cherishing our differences within the school and the wider community; valuing diversity.
The school strives to offer a curriculum that gives children the best possible start to their education, by developing their independence and desire to learn.  We aim for each child to leave our school with a memorable collection of happy learning experiences.
The Key features of our curriculum at Hambleton
Is underpinned by our Christian vision
Develops the whole person- knowledge, skills, understanding and attitude
Is broad and balanced and has a clear progression in subject knowledge and skills
Filled with rich first-hand experience
Flexible and responsive to individuals needs and interest
Embeds the principle of sustainability
Encourages 'Courageous Advocacy' by awareness of current global issues
Has an eye on the future of our children
Encourages/uses environments and expertise beyond the classroom
Makes meaningful links across the curriculum and the major current events/issues of our time
Has a local, national and international dimension
These key features are rooted in whole staff consensus on the needs of our community.
How the curriculum is planned (Implementation process)
The curriculum is underpinned by the National Curriculum and is broad and balanced, planned through overarching themes.  We have a creative approach which is specifically tailored to our children's needs.  Cross-curricular links are explored in order to enhance, excite and form connections in children's knowledge, understanding and skills.
Our curriculum is delivered through our 'learning adventure'.  These are whole school, cross-curricular topics that aim to inspire and excite children about new learning.  The children go on a 'learning journey' from a launch experience to a celebration landing event.
The 'Learning Adventure'
Launch:

Inspires our children through an event to 'hook their interest' or imagination

Tuning in:

Children ask questions and share ideas to help shape the learning journey

Learning sequence: Pupils are inspired by exciting and innovative approaches.  Cross-curricular links are meaningful

Celebration event (Landing):

This is where we celebrate and showcase the learning to the parents/carers and ember of our community
English and Maths are taught in discrete sessions but, where possible, link to our 'learning adventure'. Science sessions link to this 'Learning Adventure' wherever possible.  'Working scientifically' at Hambleton involves planning the' types of enquiries' on a yearly cycle, in line with the progression of skills.  This involves pupils exploring/investigating 'big questions', allowing them to revisit types of enquires and to develop their skills.
Our curriculum is a 'knowledge and skills engaged approach'. Skills are practised in the context of the knowledge that is being learned.
Pupils need 'powerful' (useful) knowledge of:
Vocabulary;
Ideas and concepts from subjects;
Events, people, places;
Procedures;
(Increasingly complex) interconnected webs of concepts
Our curriculum is underpinned by a progression of skills and knowledge outlined for each year group, found in the assessment documentation.  Our skills progression is tracked and used to support medium term planning. Teachers ensure a clear progression for all and have high expectations for children's achievements in all subjects.
Children are involved in whole school issues.  For example, Young Leaders, Fair Trade (Banana Bunch) ,the school council, worship warriors, eco group, sports crew and other school group ambassadors share in decisions and decide upon, organise/evaluate the impact of events.
At our school we supplement and boost our children's learning experiences through a range of additional, memorable experiences including; residential trips, Junior School Choir/Vibrant Voices Choir, Wider Opportunities Music (WOP), International links, school play performances, numerous sporting awards/competitions, before and after school clubs e.g. art/design, as well as lunchtime activities/clubs e.g. chess, sporting clubs, music/recorder group, language (Spanish) club, News-beat International and National roving reporters and those clubs 'Little owls fun time groups' run by the Year 6 children. We therefore create a memorable collection of learning experiences for each of our pupils.  We provide the opportunity for our children to take part in many different learning programmes and hold a range of awards.
By the time children leave our school they will have had the opportunity to attend three residential trips, currently these are 'The National Forest' in Leicester, 'The Sill' in Northumberland and 'Robinwood Activity Centre' in Lancashire. A very high proportion of children attend these residential visits. We strongly feel that our exceptional commitment to residential visits hugely develops the characters of our children, building self-esteem, perseverance, independence and teamwork.
Awards/Programmes that take place at our school:
Hambleton Young Leaders Award
Fair Trade Award/events
Sports Mark
Picture news
Eco schools
Hambleton outdoor forest school/outdoor learning
Our curriculum promotes the 'preparation for an appreciation of life in modern Britain'.
'Five parts of British Values'
Democracy
The rule of law
Individual liberty
Mutual respect
Tolerance and understanding of those with other faiths and beliefs and those with none
We believe it is incredibly important that these British Values permeate throughout our school and continuously promote these values, highlighted in the SMSC aspects of our curriculum.
Personal Development (SMSC)
Evaluation and monitoring the impact of the curriculum (Impact)
Subject Leaders monitor their subjects through pupil's individual assessment data, lesson observations, pupil voice, the learning environment/walks, weekly staff meeting book-sharing sessions and discussions.  The information is shared with the subject's link Governor and reported back to the full Governing body. Parent voice is used to evaluate and monitor our impact, including safeguarding, communication and progress.
Areas for development are subsequently included in the planning and made available to all staff with a copy in the staff room inviting the addition of comments/ideas/impact notes. The school development planning is reviewed termly by the Senior Leadership Team.
The curriculum 'themed' planning process consists of a framework which includes knowledge to be achieved, skills progression, activities, resources/images, key question/philosophical questioning and the ability to evidence links.  Subject Leaders therefore have clear understanding of the skills and knowledge being taught, to ensure that each year builds on the last.
Progress at Hambleton is the widening and deepening of essential knowledge, skills, understanding and behaviours.  It therefore means the advancing understanding of the same content, thereby deepening learning and the ability to apply their learning to other situations. We use pupil voice to indicate pupil's engagement in their learning, extent of their understanding of where they are and what they need to improve.  Assessment for learning, open ended and the use of philosophical questioning are examples of ways which are used for the children to  continually reflect upon their learning and are interwoven throughout our curriculum. We encourage professional dialogue between teachers/subject leaders, to ensure that the learning is effective and memorable. After each assessment point, each teacher acts upon assessment information, addressing these individual learning gaps, thus enabling every child to achieve.
The Impact of the curriculum is continually monitored by all staff to ensure that our teaching and learning embodies our Christian vison.
Art and Design
Vision Statement
By the time the children leave Hambleton School, we want all of our children to have developed a love of art by developing their skills and knowledge across the curriculum as they move up the school. We want to give children wider opportunities to develop their skills and for them to be taught about different artists and different mediums. We want every child to use their creativity and express their ideas through artwork in and out of school.
Extra Opportunities
Across the school year children at Hambleton are able to take part in art and craft clubs that run through lunchtimes and after school. Last year we planned a celebration of whole school artwork which were displayed at St Marys Church. We are planning more whole-school events in the near future to celebrate the arts at this school.
Planning and Coverage
Planning takes the objectives of the Primary National Curriculum and provides a broad range of skills, techniques and knowledge that is progressive across the whole school. Children at Hambleton are creative and enjoy taking part in art lessons. Children will have the opportunity to visit local art exhibitions and express their ideas through artwork.
British Values
Computing
Vision Statement
By the time they leave Hambleton Primary School, we want all of our children to be fully aware of the significant risks (and benefits) of the internet and to know how to safeguard themselves in this area. We want every child to have a thorough understanding of computing science and to be 'digitally literate' to use, and express themselves and develop their ideas through digital technology. Our children will be able to use these skills to enhance their learning in other curriculum areas. We promote the school Christian values of creativity, teamwork and resilience by designing and creating programmes with our pupils.
Extra Opportunities
E-safety workshops/visitors into school
Whole school Internet Safety Days
Digital Leaders group to deliver sessions to other classes/whole school assemblies/parents
Planning and Coverage
Computing planning is based on the knowledge coverage and skills progression for Key Stage One and Key Stage Two suggested in the Primary National Curriculum, which has been adapted accordingly on our Long Term Plans for each year group.
Some of the key skills that children learn in Computing are to:
understand and apply the fundamental principles and concepts of computer science, including abstraction, logic, algorithms and data representation
analyse problems in computational terms, and have repeated practical experience of writing computer programs in order to solve such problems
evaluate and apply information technology, including new or unfamiliar technologies, analytically to solve problems
be responsible, competent, confident and creative users of information and communication technology.
Design and Technology
Vision Statement
By the time the children leave Hambleton School, we want all of our children to have developed a love of creating and making by developing their skills and knowledge across the design and technology curriculum, as they move up the school. We want to give children wider opportunities to develop their skills and reinforce key knowledge and vocabulary so that they can design, make and evaluate a quality product. We want every child to develop the school Christian value of creativity, and express their ideas through each stage by creating high quality products in and out of school.
Extra Opportunities
Children at Hambleton are able to take part in craft clubs that run through lunchtimes and sometimes after school. In previous years Hambleton children have made scarecrows for St Marys Church. In 2019 Eagle Owls designed and made our School Values Tree which represents our school values. This year Barn Owls have created fantastic moon buggies, linked to our Space topic and learned key skills to plan, make and evaluate them. We are planning more whole-school events in the near future to celebrate the design and technology at this school.
Planning and Coverage
Planning takes the objectives of the Primary National Curriculum and adds our own interim steps between stages. This provides a broad range of skills, techniques and knowledge that is progressive across the whole school. Children at Hambleton are creative and enjoy taking part in design and technology lessons.  
English
At Hambleton Primary School, children are introduced to synthetic phonics as soon as they start with us in EYFS.  Children are taught using Jolly Phonics which is a comprehensive programme, based on a fun and multi-sensory synthetic phonics method that gets children reading and writing from an early age.
The children work on phonic knowledge every day through dedicated sessions, as well as having opportunities to apply their skills through games, activities and songs. This is in addition to reading and writing.
Jolly phonics and Jolly Grammar continue to inform the teaching and learning of phonics, spelling and grammar as children continue through KS1.
As children become fluent readers and have developed all reading skills, they are given access to Accelerated Reading Programme. The internet-based software assesses reading age, and suggests books that match pupils' needs and interests. Pupils take computerised quizzes on the books and earn AR points as they progress.
We are able to offer the children of Hambleton School a range of reading materials to support their love of reading:
In EYFS and Key Stage 1 Oxford Reading Tree books and Big Cat Collins books are used as home readers to build fluency, confidence and discussion around books. These are closely matched to their phonics ability and comprehension skills.
Big Cat Collins books are used as a basis for our guided reading scheme in Key Stage 1. Guided reading is used to teach decoding and comprehension skills in small groups at this early stage. Through guided reading, children have the opportunity to read and talk about books with a group of peers, led by an adult.
From Year 2, reading is taught as a whole class using high quality texts.
From Year 2 the Accelerated Reader (AR) system is used – this allows children to be rewarded for decoding and comprehension skills, which are assessed through online quizzes.
The school library and class reading areas offer a wide range of age-appropriate books that can be read for pleasure. 
Click here to download Phonics Screening Check – Year 1 Presentation
English Resources
Handwriting for parents
At Foundation stage, your child will be focusing on developing the necessary fine and gross motor  skills in readiness for handwriting. They will practise a range of patterns including dots, waves and  zig zags to prepare them for letter formation.
For more information see the leaflet here.
Grammar Glossary
http://www.theschoolrun.com/primary-grammar-glossary-for-parents – This link provides a simple summary and examples of all the terms your child may come across through KS1 and KS2 grammar. We hope this is useful to parents and children alike!
Suggested Reading Books
Little Owls (EYFS)
 Rosie's Walk-

Pat Hutchins

Dogger-

Shirley Hughes

 Percy the Park Keeper Books-

Nick Butterworth

 The Very Hungry Caterpillar-

Eric Carle

Each Peach Pear Plum-Janet and Allan Ahlberg

 The Tale of Peter Rabbit-

Beatrix Potter

 Owl Babies-Martin Waddell

 The Tiger Who Came to Tea-

Jill Tomlinson

 Farmer Duck-

Martin Waddell

The Rainbow Fish-

Marcus Pfister

 Mr Gumpy's Outing-

John Burningham

Whatever Next-

Jill Murphy

Cat in The Hat-

Dr Seuss

Mrs Armitage-

Quentin Blake

I Will Never Eat a Tomato-

Lauren Child
Elf Owls (Year 1)
Katie Morag's Island Stories

Mairi Hedderwick

Spinderella

Julia Donaldson

The Large Family Collection

Jill Murphy

Avocado Baby

John Burningham

Funnybones

Janet and Allan Ahlberg

A Bear Called Paddington

Michael Bond

Hairy Maclary

Lynley Dodd

Lighthouse Keeper's Lunch

Ronda and David Armitage

The Bad-tempered Ladybird

Eric Carle

 Peace at Last

Jill Murphy

Where the Wild Things Are –

Maurice Sendak

Lost and Found –

Oliver Jeffers
Barn Owls (Year 2)
Meerkat Mail

Emily Gravett

The Bolds

Julian Clary

Gorilla

Anthony Browne

The Owl who was Afraid of the Dark

Jill Tomlinson

Fantastic Mr Fox

Roald Dahl

Not Now Bernard

David McKee

The Enchanted Wood

Enid Blyton

Mr Majeika

Humphrey Carpenter

The Day the Crayons Quit

Drew Daywalt

A Squash and a Squeeze

Julia Donaldson

The Tear Thief

Carol Ann Duffy

The Dragonsitter

Josh Lacey
Year 3
The Diary of a Killer Cat

Anne Fine

The Iron Man

Ted Hughes

The Sheep-Pig

Dick King Smith

The Abominables

Eva Ibbotson

The Lion, the Witch and the Wardrobe

C.S. Lewis

The World According to Humphrey

Betty G. Birney

Harry Potter and the Philosopher's Stone

J K Rowling

The Hundred Mile an Hour Dog

Jeremy Strong

You're a Bad Man Mr Gum!  Andy Stanton

Hansel and Gretel

Anthony Browne

Here Comes Charlie Moon

Shirley Hughes

The Famous Five Series

Enid Blyton
Year 4
The Dancing Bear

Michael Morpurgo

Bill's New Frock

Anne Fine

Charlotte's Web

EB White

Why the Whales Came

Michael Morpurgo

The Firework-Maker's Daughter

Phillip Pullman

Stig of the Dump

Clive King

How to Train your Dragon

Cressida Cowell

Swallows and Amazons

Arthur Ransome

Billionaire Boy

David Walliams

Voices in the Park

Anthony Browne

The Great Elephant Chase

Gillian Cross

Lizzie Dripping

Helen Cresswell
Year 5
Wolf Brother

Michelle Paver

Street Child

Berlie Doherty

The Midnight Fox

Betsy Byars

Tom's Midnight Garden

Philippa Pearce

Demon Dentist

David Walliams

Clockwork

Phillip Pullman

Heard it in the Playground

Allan Ahlberg

There's a Boy in the Girls' Bathroom

Louis Sachar

The Suitcase Kid

Jacqueline Wilson

War Horse

Michael Morpurgo

The Wolves of Willoughby Chase

Joan Aitkin

Danny the Champion of the World

Roald Dahl
 Year 6
 The Arrival

Sean Tan

 Fireweed

Jill Paton Walsh

 Skellig

David Almond

Holes

Louis Sachar

Northern Lights

Phillip Pullman

The Hobbit

J.R.R. Tolkien

War Horse

Michael Morpurgo

The Railway Children

Edith Nesbit

Carrie's War

Nina Bawden

The Girl of Ink and Stars

Kirin Milwood Hargrave

The Secret Garden

Frances Hodgson Burnet

The Miraculous Journey of Edward Tulane

Kate DiCamillo
Geography
Vision Statement
By the time our children leave Hambleton School, we want each child to have developed a wide and extensive knowledge founded in fascination and curiosity for the world and its people. We want them to be equipped and prepared to respectfully care for the world, demonstrating an understanding of physical and human impact, natural and forced processes, and the knowledge of how local and global landscapes and environments are shaped. Using locational knowledge, developed fieldwork skills, and place knowledge our children will be able to contribute creatively to the modern world, showing care and compassion for its the natural wonders and cycles.
History
Vision Statement
By the time they leave, we want all children at Hambleton School to have a love of delving into the past. We wish for them to develop coherent knowledge and curiosity about the history of their own locality, country and the wider world to aid their understanding of society around them. We aim to achieve this by providing a stimulating History curriculum which equips pupils to compare and contrast significant periods in history, understand the process of change and develop their own perspectives and judgements. This will be further developed through stimulating enrichment opportunities including residential visits, visitors and connections with the history of our community. Throughout this, we want every child to develop the school Christian value of compassion through enabling pupils to reflect on events and beliefs from the past as well as the challenges of their time. 
Extra Opportunities
Visitors into school e.g. local historians/members of the local community with WW1 artefacts, archaeologist,

Whole school Enrichment Days e.g. Viking Day (October 2018), Local Heritage Artefacts Day
Celebrations to commemorate historical events e.g. Victory in Europe Day
Involvement in the Selby Abbey 950th

 

Anniversary events such as creating a dance and banner for the 950 years parade in July 2019 and visiting
Local History Trail around Hambleton
Writing Bidding Prayers for annual Hambleton Remembrance Service
Visits to local Historical sites e.g. Selby Abbey, Danelaw Living History Museum, mills
Residential visits to places of historical significance and museums e.g. Hadrian's Wall
Planning and Coverage
History planning is based on the knowledge coverage and skills progression for Key Stage One and Key Stage Two suggested in the Primary National Curriculum, which has been adapted accordingly on our Long Term Plans for each year group. We also use Hamilton Trust schemes to supplement this, as well as making links to historical events within the local community such as Hambleton Remembrance services, the 950th anniversary of Selby Abbey and commemorating historic national and international landmarks, such as the centenary of the First World War and the 75th anniversary of Victory in Europe Day.
By the time they leave Hambleton Primary School, we aim to ensure that our children have a chronologically secure knowledge and understanding of events in Britain's past and significant aspects/periods of the wider world, as well as their own local history of Hambleton, Selby and York. We aim to ensure that children can utilise a range of sources of historical evidence and analyse these critically to form their own interpretations of the past. We also encourage our pupils to ask perceptive and historically valid questions to understand concepts of continuity and change, cause and consequence, similarity, difference and significance.
Maths
Maths Resources
Maths Passports for All Year Groups
Vision statement
The language of mathematics is international. The basic skills of mathematics are vital for the life opportunities of our children. Our aim is for all children to think mathematically, enabling them to reason and solve problems in a range of contexts.
'Mathematics is a creative and highly interconnected discipline that has been developed over centuries providing the solution to some of history's most intriguing problems. It is essential to everyday life, critical to science, technology and engineering and necessary for financial literacy and most forms of employment. A high quality mathematical education therefore provides a foundation for understanding the world, the ability to reason mathematically, an appreciation of the power and beauty of mathematics, and a sense of enjoyment and curiosity about the subject.' (DfE 2013)
At Hambleton Primary School, our Mathematics Mastery Curriculum has been developed to ensure every child can achieve excellence in mathematics. Children can experience a sense of awe and wonder as they solve a problem for the first time, discover different solutions and make links between different areas of mathematics. We promote the school Christian value of resilience by encouraging a 'can do attitude' and the Christian value of creativity by encouraging our pupils to be creative in their mathematical thinking.
Key features of our Maths Mastery curriculum:
High expectations for every child
Fewer topics, greater depth
Focus on mathematical thinking and language
Resources to support
Problem solving/reasoning is central
Calculate with confidence– understand why it works
Mathematics Mastery places emphasis on the cumulative mastery of essential knowledge and skills in mathematics. We provide pupils with a deep understanding of the subject by utilising a concrete, pictorial, abstract approach so that pupils understand what they are doing rather than just learning to repeat routines without grasping what is happening. Our aim is to develop the 'number sense' in our children by a consistent daily session, encompassing a progression of skills and achieving high pupil engagement. The school will offer a caring, supportive environment to enable the children to reach their potential as mathematicians from the educational provision available.
In order to achieve this, our aims as teachers are:
To encourage an enthusiastic and inquisitive attitude to mathematics
To foster high standards of achievement in mathematics
To develop pupils' numeracy and mathematical fluency, reasoning and problem solving in all subjects so that they understand and appreciate the importance of mathematics
To teach children to apply their mathematics to both routine and nonroutine problems, including breaking down more complex problems into a series of simpler steps
To equip children with strategies to enable them to apply mathematics to real and unfamiliar situations within and beyond the classroom
To develop an appreciation of the intrinsic value and fascination of mathematics as well as its usefulness in life
To foster positive attitudes, fascination and excitement of discovery through the teaching and learning of mathematical concepts
To ensure pupils become fluent in the fundamentals of mathematics, developing conceptual knowledge and an ability to recall and apply knowledge rapidly and accurately
To ensure that pupils can reason mathematically and solve problems
For our children to develop a 'can do' attitude and perceive themselves as mathematicians. To broaden children's knowledge and understanding of how mathematics is used in the wider world
For our children to use and understand mathematical language and recognise its importance as a language for communication and thinking
Extra Opportunities
Hambleton CE Primary School provides our pupils with many additional opportunities for wider mathematical learning:
The school has invested in the 'Times Table Rockstars' and 'Sumdog' websites which are accessible, engaging learning platforms for all of our pupils. The school takes part in regional and national competitions with schools who also are linked to these web sites
All children use a 'Hambleton Maths Passport', which supports their mental arithmetic learning at home and school
The 'Maths Monster Class Book' is taken home by a child in each class on a weekly basis to record their 'practical using and applying skills' and showcased in our Wise Owl Assemblies.  The children who take part in this activity attend our termly Monster Mash Bash where Maths party games are enjoyed by all
The EYFS and YEAR 1 children have the opportunity to take part in 'Maths Puzzle Clubs' organised by the Year Six pupils during the summer term.
During the spring term, the Year Six children have the opportunity to take part in our before school Hot Chocolate Club which enable us boost and reinforce mathematical learning in preparation for the KS2 SATs
The pupils participate in maths event days/sessions e.g. Maths Puzzle Day & Hambleton Global Street Food Festival
The Year Six pupils all participate in our bespoke 'Hambleton Young Leaders Award', which can involve organising enterprise events.
The Year three, four and five children have Multiplication/Division booklet' used to support their mathematical learning
Planning and coverage
At Hambleton we follow the National curriculum using the 'mastery approach' to teaching. Mastering maths means that pupils acquire a deep, long-term, secure and adaptable understanding of the subject. The phrase 'teaching for mastery' describes the elements of classroom practice and school organisation that combine to give pupils the best chances of mastering maths. Achieving mastery means acquiring a solid enough understanding of the maths that's been taught to enable pupils to move on to more advanced material.
All children at Hambleton Primary School receive a daily maths lesson, including mental arithmetic.  Mathematical skills also run through many other areas of the curriculum.  Each lesson focusses on one clear learning objective which all children are expected to master; extension activities enable those children who grasp the objective rapidly to extend their learning by exploring it at greater depth.  Each lesson includes elements of: fluency, to practise skills; reasoning, to deepen understanding; and problem solving, to apply skills.
Teachers use the White Rose Mastery planning and other resources to decide upon and draw up the 'small steps' in planning. Every classroom has a range of practical apparatus to support children's learning, with additional resources stored centrally.  Our 'Dive Deeper Open Problem Solving/Reasoning Boxes' are used by our children to extend and deepen their mathematical understanding.
Mathematics within the EYFS is developed through purposeful, play-based experiences and will be represented throughout the indoor and outdoor provision. The learning will be based on pupil's interests and current themes and will focus on the expectations from Development Matters / Early Years Outcomes. Mathematical understanding can be developed through stories, songs, games, imaginative play, child initiated learning and structured teaching. As pupils progress, they will be encouraged to record their mathematical thinking in a more formal way.
Parental Involvement
AT SCHOOL, we encourage parents to be involved by:
Inviting them into school twice yearly to discuss the progress of their child
Providing parents with current targets, regular meetings and two reports over the year outlining their child's achievements
Holding workshops for parents and 'Maths Event' days
Sending homework activities to be completed by or with their child
Sharing Maths success as part of our 'Wise Owl Assemblies'
Sharing mental arithmetic targets and encouraging home learning using the 'Hambleton Passports' and 'Multiplication/Division Booklets'
Providing game-based learning activities to enjoy with your child
Spanish (MFL)
Vision Statement
We believe that learning another language opens a door to other cultures and broadens our children's understanding of the world. We want them to speak with growing confidence, listen and begin to write in another language. We are confident that our children are ready to learn languages and we want them to be well-advanced in language acquisition by the time they leave Hambleton; ready for their next stage in language learning. Developing our pupil's cultural awareness is embedded in learning a language and reflects the schools Christian values of respect and compassion.
Extra Opportunities
A Spanish Club is available for KS2 children on Wednesdays after school
We have hosted a whole-school Modern Foreign Languages (MFL) Day and are planning further whole-school events in the future
A Global Street Food Festival (June 2019) celebrated cultures from around the world and will be part of our continuing Whole School Topic 'Launch' & 'Celebration' events
Planning and Coverage
We have developed Spanish tuition significantly over the last two years with all sessions taught by Mrs Brigido-Sanchez from Selby High School. Planning takes in the objectives of the Primary National Curriculum and is planned to provide a broad range of linguistic and cultural learning towards secondary school readiness. By the time our children leave Hambleton, they will have had at least two years of weekly Spanish lessons.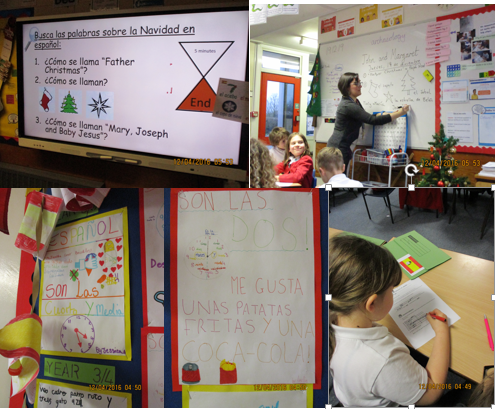 Music
Vision Statement
By the time our children leave Hambleton School, we want all of them to have developed a love of music by performing, singing, composing, listening to and evaluating a wide range of music. We want every child to have the opportunity to learn an instrument and to build their self-confidence, creativity and sense of achievement by performing to audiences in and out of school. Our school Christian values of Creativity and Teamwork are deeply embedded in our Music provision.
Extra Opportunities
A choir club of Vibrant Voices, 'VV', is available for children in Year 4 –Year 6 on Wednesdays after school. A rich programme of singing opportunities are scheduled each year ranging from Sheffield Arena Young Voices concert in January, many and varied Big Sing events in Selby Abbey and participating high schools, carol singing in the local supermarkets and entertaining the older residents of several nursing homes in the local area, composing our own school song with a music and performing arts specialist to joining up with Opera North to perform an Opera in Leeds Town Hall this coming June, just to name a few!  All children in Key Stage Two have the opportunity to perform on our school stage at Christmas in a Christmas performance ranging from Pantomimes to traditional Christmas tales and even our youngest children in the Reception class perform their very own story and sing to their families on the stage in the run up to Christmas. Over the past eight years school have committed to providing all Year 5 children with instrumental tuition and each have an orchestral instrument to take home for the whole year (these lessons are taught each week by specialised instrumental teachers). A recorder group for Key Stage 2 children meet regularly after school and perform during assemblies for the school. All children in school participate in singing in our local church throughout the year during various Christian festivals. By the time our children leave Hambleton, they will have all received some sort of extra musical opportunity additional to that in the curriculum.
Planning and Coverage
All teaching staff provide quality music provision across the school, derived from the National Curriculum and supplemented with our own small steps progression. Each child has the opportunity to compose and perform, play tuned and un-tuned instruments, sing songs and listen with concentration to a range of live and recorded music. All children in the school participate in whole school singing, every Thursday morning, led by the music co-ordinator.
Statement from the music co-ordinator – Singing is our birth right and turns out to be an all-round well-being booster and to this end it is a highly valued part of our ethos at Hambleton School. Research in England by the Sing Up team suggests that being able to sing confidently is likely to bring about wider benefits. People who can competently sing can demonstrate greater self-esteem and an increased sense of social inclusion alongside benefits to positive psychological impacts such as improved mood and lower stress levels.
Personal, Social, Health and Economic Education (PSHE)
Vision Statement
By the time they leave Hambleton CE Primary School, we want our children to be exceptionally well prepared for the opportunities, responsibilities and experiences of later life. We want to promote the spiritual, moral, social, cultural, mental and physical development of all children. We want our children to experience exceptional personal development and to live out the values which make up our Christian Vision and understand and promote 'British' values. They will understand how to Safeguard themselves and others, how to uphold equality and how to form healthy relationships throughout their lives.
We can be responsible, healthy and compassionate citizens for the future.
Linked School Christian Values:
We are Compassionate, Respectful, Resilient and Truthful. We work as a Team.
'Those who trust in the Lord for help will find their strength renewed. They will rise on wings like eagles; they will run and not get weary; they will walk and not grow weak. Their roots will grow down into God's love and keep them strong'.
(Isaiah 40:31, Ephesians 3:17)
Personal, Social, Health and Economic Education (PSHE) Curriculum
We see PSHE learning as absolutely vital to giving our children the confidence, resilience and self-esteem they need to learn well in all other areas of the curriculum. We also recognise that the COVID period and the interruptions to children's attendance at school have had a significant impact on children's wellbeing, Safeguarding and on their relationships with others, so we have consulted with North Yorkshire Local Authority and bought into a new PSHE Curriculum called Jig Saw.
At Hambleton CE Primary School, we aim to give the children the life skills they require to become future model citizens in our society. We believe that children should understand what the future holds for them and how they can make good choices in their life. We encourage children to speak out about anything they feel is unjust or something they believe strongly in.
In our school we feel it is vital that children are able to express themselves and talk to others about their feelings, emotions and mental wellbeing as well as being a good listener for those who may wish to confide in them.
Our PSHE teaching will ensure children are ready for the next chapter in their lives and are able to deal with what the future may hold. In each year group, PSHE is taught around the following topics:
Being Me in the World
Celebrating Difference
Dreams and Goals
Healthy Me
Relationships
Changing Me
We use the Jig Saw curriculum to meet current national expectations in online safety, drug education, financial education, sex and relationship education (SRE) and the importance of physical activity and diet for a healthy lifestyle. Units start with a half termly assembly and lessons are fun, flexible and engaging. Every lesson has a focus on Mindfulness. Every week ends with a focus on the current whole-school Jig Saw area in 'Wise Owls Worship' in which children who have personified a particular trait or tried a PSHE skill are named.
All of the above units are taught in an age-appropriate manner with a clear progression of skills and knowledge. Safeguarding, including positive relationships, online safety, healthy choices and financial education, is explicitly taught through these areas.
Please use the link below for an overview of the progression of knowledge and skills for each year group, including social and emotional skills and 'Questions for Family Learning'. Also the specific coverage taught in each year group.
Link to Questions for Family Learning Download Folder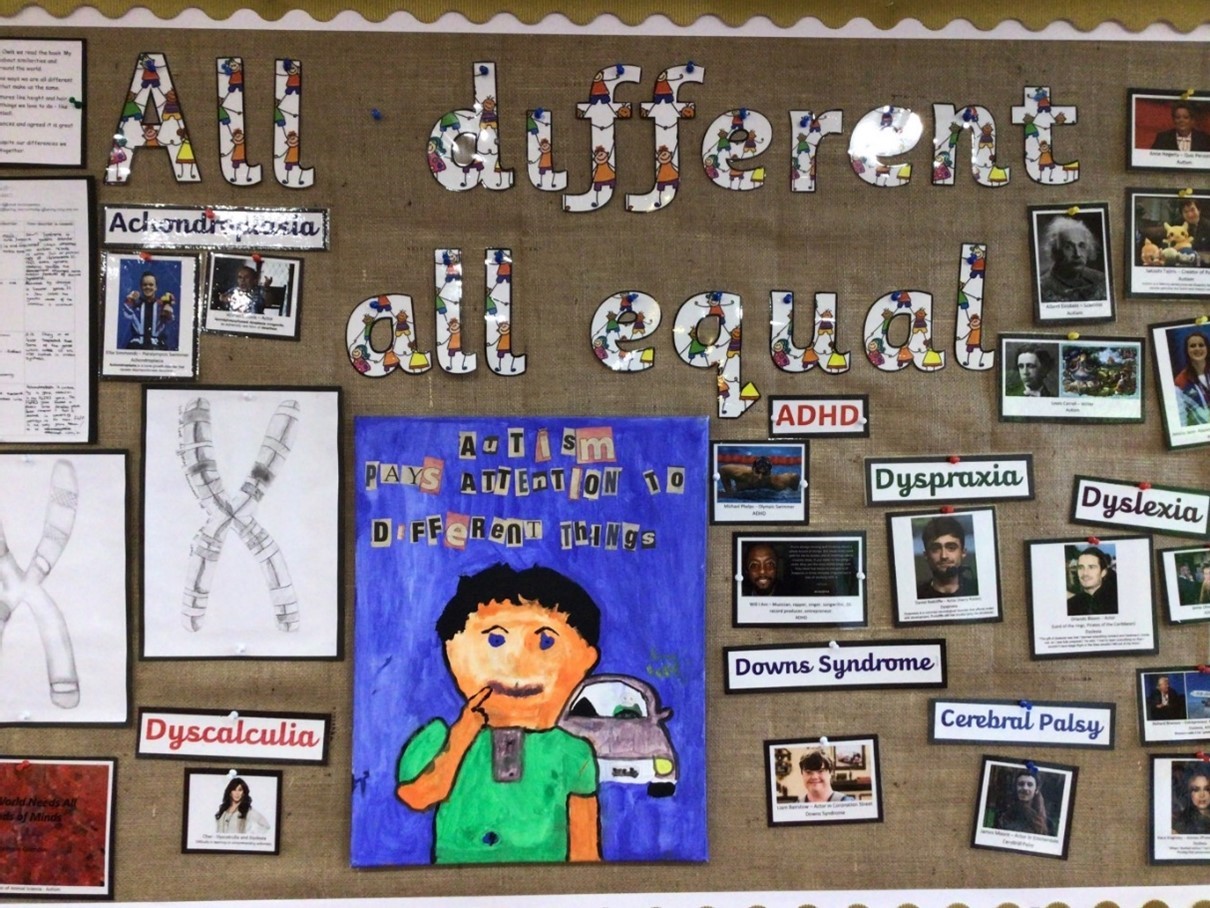 Sex & Relationships Education (SRE)
"Today's children and young people are growing up in an increasingly complex world and living their lives seamlessly on and offline. This presents many positive and exciting opportunities, but also challenges and risks. In this environment, children and young people need to know how to be safe and healthy, and how to manage their academic, personal and social lives in a positive way." (DfE, 2019, Relationships Education, Relationships and Sex Education and Health Education)
From talking to our children and families, we are aware that Hambleton children are exposed to a greater range of unregulated online content than ever before and that this includes representations of sex and sexuality. We want to make sure that myths around change, puberty, relationships and sex are challenged and do not cause anxiety for our children. Content around these areas will be taught using factual, scientific language (shared with parents in advance where necessary) and by members of staff who know our children well.
Online Safety
Every unit of Jig Saw learning links to online safety and allows the children to reflect on their online lives and to learn how to make safe choices. This is complemented by online safety learning within our Computing Curriculum. For this we use Project Evolve. This allows us to teach age-appropriate content which fits with children's current online experiences and to meet
https://projectevolve.co.uk/about/
British Values
British Values of Tolerance, Democracy, Individual Liberty, The Rule of Law and Mutual Respect are displayed in every classroom. Links are made to these values in all relevant areas of the curriculum and British Values Days are planned to specifically promote them. British Values are promoted in Inclusion Days, a World Beliefs Day, School Council elections, charitable fundraising, 'Journey Through the Bible' Collective Worships, Understanding Christianity/York Diocese RE Curriculum and through our Jig Saw PSHE Curriculum.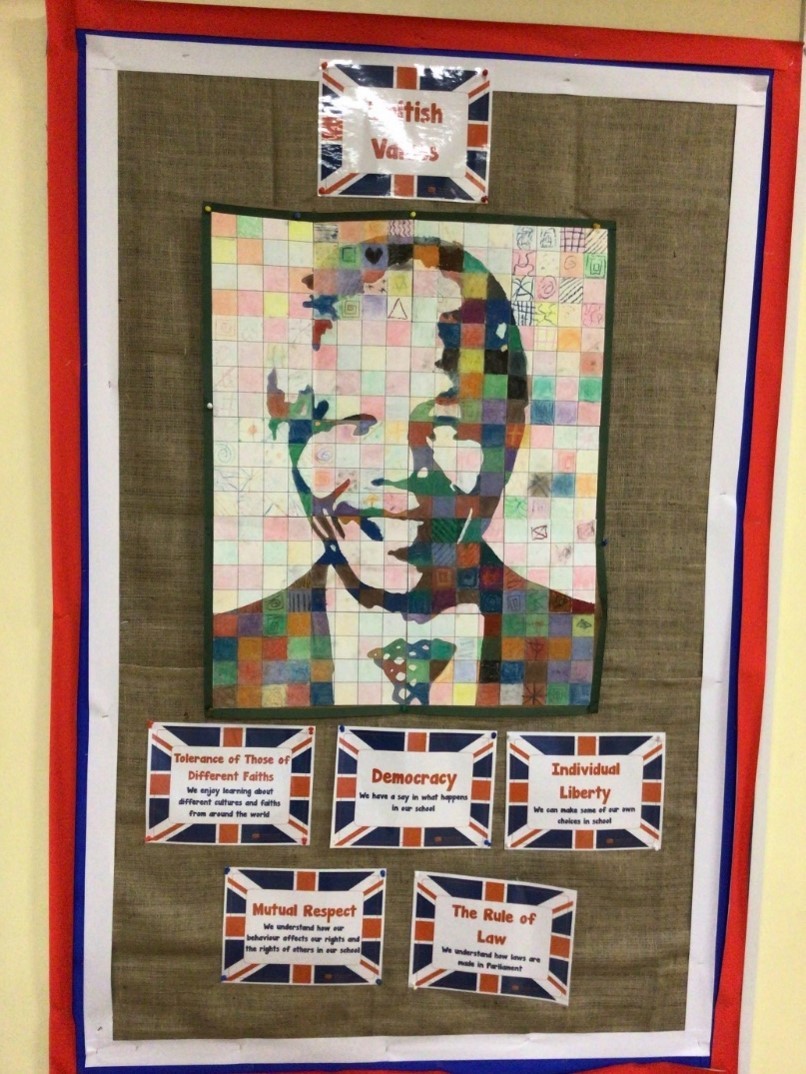 Physical Education
Vision Statement:  
At Hambleton CE Primary School, our vision for Physical Education is that every child should have the opportunity to develop the physical confidence and competence to enjoy being physically active. This allows our children to develop into physically literate preadolescents who have the choice to decide which activities they would like to continue participating in in later years.  This will lead to a life-long passion for being physically active. We also strive to give as many children as possible the opportunity to participate in a variety of competitive sports during their school life, giving them the prospect of understanding what competition feels like, what it is like to be part of a team, and to be able to both win and lose with equal grace. The opportunity to take part in sporting events reflects the school's Christian values of teamwork, compassion, respect and resilience.
It is also important that our children 'learn to lead' and therefore we offer all of our children the opportunity to lead sporting activities in their school life. Leadership gives children the understanding of what it is like to have responsibility, to show respect for rules and brings the added challenge of organisation, communication and teamwork. Hambleton CE Primary School aims to provide a high-quality physical education curriculum, inspiring all pupils to succeed and excel in sports/competitive sport and other physically demanding activities. It provides opportunities for our pupils to become physically confident in a way which supports their health and fitness. Also to compete in sport and other activities building character and helping to embed values such as fairness, self-belief, resilience, honesty, passion, teamwork, compassion and respect.  All these opportunities will help our children to develop into well-rounded and balanced individuals all set for life's challenges.
Extra Opportunities
Hambleton CE Primary School offers a wealth of extra sporting and physical activity opportunities available throughout the year. 
Opportunities extra-curricular sporting and physical activity include:
Lunchtime sporting clubs
After school sporting clubs
Inter-sports competitions/events (competing against other schools)
The 'Sports Crew Activity Club' (organised by the Year 5/6 School 'Sport Organising Committee' and provided for KS1 pupils)
Intra-school competitions/events  (competitions within school)
The 'Summer Sports Week' (organised, lead and managed by the pupils in Eagle Owls)
Sporting 'event' days
We utilise sports coaches and other providers to support our school sport and physical activity delivery. Our school values the importance of maintaining and creating active links with local community and pathways sport/physical activity and leisure providers e.g. judo, karate, golf, ruby and tennis.
Planning and Coverage
Physical Education is organised in accordance with the guidelines stated in the National Curriculum. All pupils have access to two sessions of high quality P.E. per week through carefully planned lessons. In Key Stage One and Key Stage Two, we teach high-quality physical education using the recommended subject content, which inspires all children to succeed and excel in both competitive and non-competitive sport.
Physical Education begins when pupils start in our Early Years Foundation Stage and are encouraged to develop their Physical Development through planned continuous provision activities and specific programmes which support and develop their fine and gross motor skills. Pupils develop core strength, co-ordination and balance to enable them to reach the Early Learning Goal.
Pupils in Key Stage One are encouraged to continually develop fundamental movement skills and become increasingly competent and confident in a broad range of sports and activities.  Pupils in Key Stage Two are encouraged to continually apply and develop a broader range of skills, learning how to use them in different ways and link them to actions and sequence of movement. Pupils are taught how to enjoy communicating, collaborating and competing with each other.
The national curriculum for physical education aims to ensure that all pupils:
develop competence to excel in a broad range of physical activities
are physically active for sustained periods of time
engage in competitive sports and activities
lead healthy, active lives
Key Stage 1 Attainment Target
Pupils should develop fundamental movement skills, become increasingly competent and confident and access a broad range of opportunities to extend their agility, balance and coordination, individually and with others. They should be able to engage in competitive (both against self and against others) and co-operative physical activities, in a range of increasingly challenging situations.
Pupils should be taught to:
master basic movements including running, jumping, throwing and catching, as well as developing balance, agility and co-ordination, and begin to apply these in a range of activities
participate in team games, developing simple tactics for attacking and defending
perform dances using simple movement patterns
Key Stage 2 Attainment Target
Pupils continue to apply and develop a broader range of skills, learning how to use them in different ways and to link them to make actions and sequences of movement. They enjoy communicating, collaborating and competing with each other. They develop an understanding of how to improve in different physical activities and sports and learn how to evaluate and recognise their own success.
Pupils taught to:
use running, jumping, throwing and catching in isolation and in combination
play competitive games, modified where appropriate [for example, badminton, basketball,
cricket, football, hockey, netball, rounders and tennis], and apply basic principles suitable for attacking and defending
develop flexibility, strength, technique, control and balance [for example, through athletics and gymnastics]
perform dances using a range of movement patterns
take part in outdoor and adventurous activity challenges both individually and within a team
compare their performances with previous ones and demonstrate improvement to achieve their personal best
Swimming and Water Safety – provide swimming instruction – key stage 2.
In particular, pupils taught to:
swim competently, confidently and proficiently over a distance of at least 25 metres
use a range of strokes effectively [for example, front crawl, backstroke and breaststroke]
perform safe self-rescue in different water-based situations
Religious Education
Vision Statement:
As a Christian faith school, we are committed to providing age-related Religious Education (RE) to every child from Foundation Stage to Year Six which focusses on children developing their understanding of the practice and traditions of Christianity, as well as other Faiths and World Views. Alongside promoting our Christian Values, we recognise the importance of developing the individual culturally, spiritually, morally, and socially. We hope that through experiencing a balanced RE programme of study, in the context of our wider curriculum, our children will explore and foster their own opinions, beliefs and attitudes- whilst sensitively respecting the opinions of others- which will guide them in the future.
Please click here to find our RE Policy
Extra Opportunities:
As our school has very strong links with our local Church, we are very pleased to hold our annual KS1 Christmas production, Carol Service and Easter Service at St Mary's. Reverend Anna and Lay Reader Janys Cliff lead Collective Worship in school very regularly.
Visits:
Whenever we can, we try to bring our classroom learning to life by offering visits to places of worship such as St Mary's Church, Selby Abbey and York Minster. We have also hosted 'World Beliefs Day', which involved our children working with visitors from a range of belief systems including: Christianity, Judaism, Islam, Buddhism and Humanism.
Planning and Coverage:
Religious Education is taught weekly, using units from Understanding Christianity and the North Yorkshire County Council Agreed Syllabus 2019-2024. As a church school, RE is one of our core areas of learning and our long term plan (LTP) can be found at the link below as well as specific detail for your child's year group.
Science
Vision Statement
To be a successful, independent scientist, a Hambleton pupil will leave our school observant, curious and caring about their environment.  They will have learnt the knowledge, methods and processes that will equip them to communicate their scientific predictions, thoughts and discoveries about the world around them using the appropriate vocabulary.  The scientific skills they have learnt will accompany them on their journey through life and enhance their sense of excitement and curiosity about natural phenomena.  A Hambleton child will ask questions about themselves and the world around them, having used their real, outdoor experiences such as Hambleton residential trips to base their ideas on. Learning in Science is linked in with our school values; particularly creativity.
Extra Opportunities
From Year Three upwards, children at Hambleton School have the opportunity to attend an outdoor residential trip which enriches their Science curriculum and promotes Cultural Capital.  We are proud of this as a school.  Whole-school Science events have been planned, such as Outdoor Education Week; and visitors are welcomed into school such as local archaeologists and others.  Enrichment activities such as visits to the York Astrophysics Campus with parents/families attending have been organized and a grant from the Royal Society of Chemistry to develop STEM learning has been applied for.
Planning and Coverage
Science, where possible, is linked to topic-based learning.  Staff plan from the National Curriculum and children have the opportunities to participate in practical science ('Working Scientifically') as well as learning a broad range of scientific knowledge.  We, as a school, provide hands-on, real experiences in Science which helps embed the learning for our children.