e-Safety encompasses not only Internet technologies but also electronic communications via mobile phones, games consoles and wireless technology. It highlights the need to educate children and young people about the benefits, risks and responsibilities of using information technology.
Whilst Hambleton School uses a filtered system of access to the internet the children need to understand that the Internet is an unmanaged, open communications channel. The World Wide Web, email, blogs and social networks all transmit information using the Internet's communication infrastructure internationally at low cost. Anyone can send messages, discuss ideas and publish material with little restriction. These features of the Internet make it an invaluable resource used by millions of people every day.
Pupils need to develop critical skills to evaluate online material and learn that publishing personal information could compromise their security and that of others. Schools have a duty of care to enable pupils to use on-line systems safely.
Our children are continuously reminded about how to stay safe on the internet and how to seek help and advice if they require it. The following links will help both parents and children with e-safety advice and guidance.
The online world is rapidly developing and many of our children now have access to devices which enable them to connect to the internet, take images or video and communicate with others. While it is important not to obstruct them from developing skills from using these devices, it is essential that parents support their children in navigating the online world
---
Disclaimer : We can take no responsibility for the content of external websites.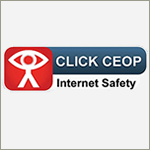 CEOP works with child protection partners across the UK and overseas to identify the main threats to children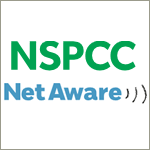 E-safety Campaign campaign is a joint initiative between the Safeguarding Board and the NSPCC.